Hillhouse is the ultimate luxury holiday house that offers the exclusivity and warmth of your own home with the amenities and standards of the finest hotel.
The house is only ever let on an exclusive basis, so the privacy of our guests is guaranteed.
If you are looking for accommodation of between 4 and 10 rooms please contact us for a tailored quotation. 

Hillhouse is one of only 8 houses to have been awarded a prestigious 5 star award by Visit Scotland in its Exclusive Use category.
Golf Tour Operators
We offer rates on a room per night basis for smaller groups.
The requirements are a minimum of 4 rooms to be taken for 2 nights or more.
Please contact us for our Golf Tour Operator rates.
Guests will still have exclusive use of the house.
The House
The original part of Hillhouse was built in 1780 and is a wonderful example of Georgian architecture, this part of the house is referred to as the West Wing and it forms half of Hillhouse. The other half of the house is referred to as the East Wing. The East Wing was built in 1903.
The whole house has recently been refurbished to extremely high standards. Whilst we have retained the classic Georgian features and decor, we have also discretely included all the modern day technology and comforts from under-floor heating to sate of the art audio-visual systems that you might not expect from a house of this era.
The Rooms
The house has 10 spacious and elegant bedrooms. Each bedroom comes complete with the finest White Company linen, 32 inch flat screen television, wifi and anything else that you ask for! Our nine bathrooms consist of huge baths inset in marble, power showers, underfloor heating and the finest complimentary soaps and toiletries.
Downstairs we have our amazing Guest Kitchen, the Games Room with its full size snooker table, two dining rooms, Spa Treatment room, Drawing Room and Library. There are numerous places to watch a film or sport and all rooms are equipped with wifi and sound systems galore. Have a ook at our Rooms Page for more detail.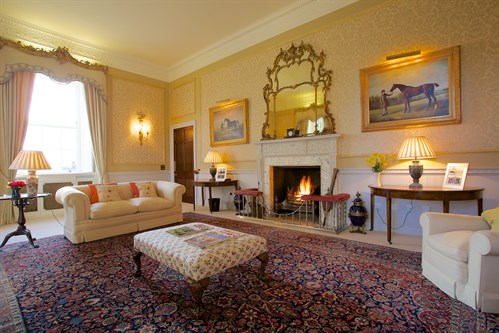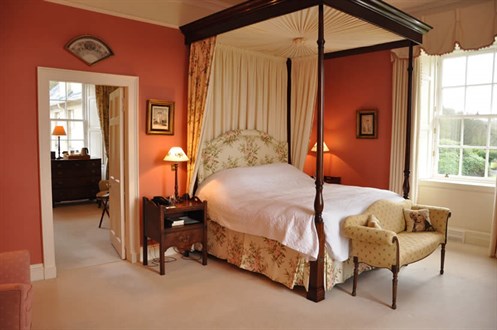 MAKE AN ENQUIRY
If you would like to find out availabilty or find out more information please don't hesistate to contact us on +44 (0) 1292 676 400 or fill out our contact form