Hillhouse is situated 2 miles from the Ayrshire seaside town of Troon. Troon is a one of the most desirable places to live in southwest Scotland and the town is host to world class golf courses, fine restaurants, bars, shops, yachts and great beaches. Outside of Troon there are rugged hills, historic houses, stunning rivers and the cities of Edinburgh and Glasgow to explore.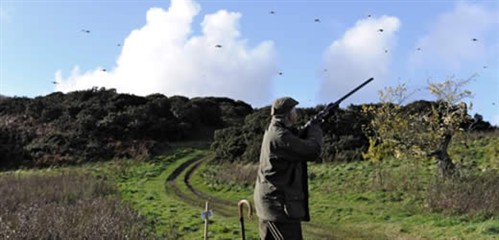 Shooting & Fishing
Hillhouse can organise shooting and fishing of all types for our guests, from a simulated clay pigeon day within our grounds to salmon fishing on some of Ayrshire's best beats.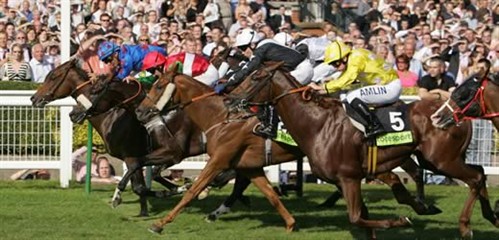 Horse racing
Ayr Racecourse is Scotland's premier racecourse. It is home to the Scottish Grand National and the Ayr Gold Cup which is the richest race held on Scottish soil. The racecourse has excellent bars, restaurants, champagne bars and entertainment to compliment your days racing.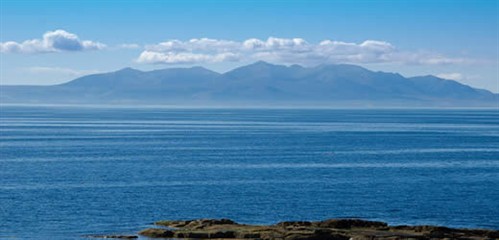 Arran
Arran is one of the most accessible of the Scottish islands and one of the most southerly. The line between the Highlands and Lowlands of Scotland divides the island almost exactly in two and Arran mirrors the differing landscapes of the country more widely, forming a "Scotland in miniature". The north is ruggedly mountainous and sparsely populated, the south softer in landscape and home to the majority of the people who live here. Arran is easily accessible from Hillhouse and the island provides a range of activities to suit everyone for a memorable day trip.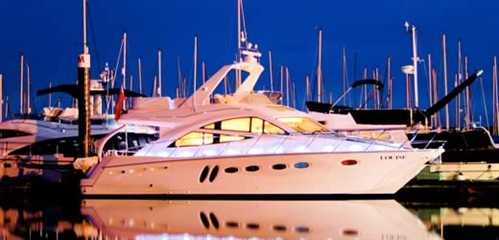 Boat & yacht charter
It is no secret that the Western Isles of Scotland offers some of the best sailing and most stunning scenery in the world. Hillhouse has Troon Marina on its doorstep, providing a gateway to an unforgettable sailing experience amongst the Western Isles. Whether you want to be powered at speed, cruised in luxury or blown by wind we will see that you are provided with the perfect boat and crew to suit your needs.

Kitesurfing & windsurfing
Troon is host to some of the best kitesurfing and windsurfing beaches on the Scottish mainland. The water is warmed by the Gulf Stream effect, meaning it is possible to kite or windsurf at any time of year, however the months of April - October offer the best conditions.

At Hillhouse
We can organise many things for you to do at Hillhouse including croquet, clay shooting, falconry, archery, wine tasting, cookery demonstrations, whisky tasting, art classes, flower arranging classes to name a few.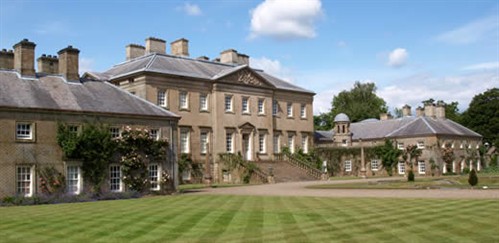 Historic houses
There are numerous historic houses and sites in Ayrshire to visit; such as the birthplace of the great Scottish poet Robert Burns and Culzean Castle. But perhaps the most interesting is Dumfries House.
Dumfries House is an 18th century time capsule nestling in 2000 acres of countryside. With its exquisite contents, it has remained virtually unchanged for over 250 years. The House was saved from the auctioneer's hammer by HRH Prince Charles, The Prince of Wales. Designed by the renowned 18th century architect brothers, John, Robert and James Adam, Dumfries House was built between 1754 and 1759.
The house holds the most important collection of works from Thomas Chippendale for the first time can be seen by the public. Hillhouse can organise a private tour of this stunning house for our guests.
When you visit Dumfries house you will see why HRH Prince Charles, The Prince of Wales saved the house and its contents from the auctioneer's hammer.
Lisa & Umberto Gambini
The wedding at Hillhouse was amazing and you and your staff were great, just simply amazing! Lisa and I couldn't have hoped for a better wedding, therefore a real thank you!
Bruce & Jenny McConnell
Thank you so much for allowing us to have the most amazing wedding day your house. Everything was absolutely perfect and we just loved every minute. The torrential rain did not put a damper on anything as you orchestrated everything so well. Alice your wedding breakfast was simply wonderful everyone commented so. Thank you also to all of your staff who were incredibly attentive, each and every one.